FALL FESTIVAL OF FOOD & BEVERAGES
The 2023 FALL FESTIVAL EVENT
FRIDAY, OCTOBER 20, 2023 -IRVINE MARRIOTT HOTEL
18000 Von Karman Avenue, Irvine, CA 92612
You are invited to enjoy an evening featuring unique Specialty Craft Cocktails followed by Wine and Beer paired with Culinary Specialties from local Restaurants and Winery Chefs.
HONORARY EVENT CHAIRPERSONS:
SETH COHN - RALPHS GROCERY COMPANY
JAMES FORTESCUE - AM/PM
SANDRA GALLEGOS - FOOD 4 LESS
BOBBY CLARK - ALBERTSONS, VONS, PAVILIONS
The evening begins at 5:30 in the CATALINA BALLROOM AND PATIO: This area will showcase TWELVE Specialty Crafted Cocktail stations. Enjoy music on the patio, tray passed champagne and appetizer's, purchase opportunity chances to win a favorite Basket Package or one of 100 Mystery Cork Pull prizes while enjoying unique cocktails.

Tickets for the above opportunity chance areas available ONLY in the Catalina Ballroom until 7:30. Opportunity Winners will be posted in the Grand Ballroom at approximately 9:30, with items retrieved in the Catalina Ballroom shortly thereafter.
Festivities continue at 7:30 in the GRAND BALLROOM:
It's a MOVE-ABLE FEAST as you visit Wine, Beer and Food stations. Beverages are paired with delicious culinary bites created by local Restaurants and Winery Chefs. Select Open-Seating for your guests at Tables for Ten, or move between Cocktail Tables scattered throughout the ballroom. Each guest will receive a complimentary wine glass to keep as they enjoy sampling throughout the evening. Live on-stage music, and several fun new events to enjoy with your guests.
Reservations available online ONLY, and close to additional guests October 16. Tickets are not issued, guests check in at our registration tables under last name, or company name.
RESERVATIONS:$450/per person or Block of TEN $4,300.
More details on the reservation form.
Business/Upscale Attire. Be sure to view the 2022 Fall Festival photo gallery at this site.

COMPLIMENTARY SELF PARKING. VALET PARKING $28.00. Guests receive parking validation sticker at our registration table - Guests using Valet parking must also have the sticker for discounted rate
IRVINE MARRIOTT GUEST ROOM BLOCK: Call 1-800-228.9200 or 949.549.553.0100 to reserve through our block via: CHRISTERMON FALL FESTIVAL EVENT 10/20.
CHRISTERMON FOUNDATION: 501C - Non Profit ID: 33-0262226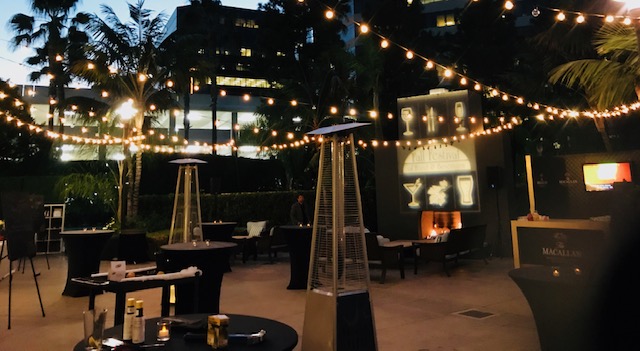 Fall Festival Specialty Drink Patio 2022