FALL FESTIVAL OF FOOD & BEVERAGES
FALL FESTIVAL of FOOD & BEVERAGES PROGRAM 2022
WELCOME TO THE 20th FALL FESTIVAL OF FOOD & BEVERAGES.
A special thank you to our Honorary Event Chairpersons:
* Hannah Tovstein - Albertsons, Vons and Pavilions
* Sandra Gallegos - Food 4 Less
* Seth Cohn - Ralphs Grocery Company
And to many companies whose support made this Fall Festival event successful. Thank you!
___________________
The evening opens at 5:30pm until 7:30pm in the CATALINA BALLROOM and PATIO where the following Specialty Craft Cocktails will be showcased in stations listed below. Enjoy music on the patio, sip champagne, view fabulous opportunity baskets and try your luck with a Mystery Cork Pull!
SPECIALTY DRINK STATIONS - Catalina Ballroom & Patio
Enjoy a glass of LOUIS MORETTE CHAMPAGNE
21st CENTURY SPIRITS - Station #2
Blue Ice Vodka Huckleberry Lemon Drop and Blue Ice Pomtini
BACARDI - Station #9
Bacardi Mango Chile Daiquiri
BEAM SUNTORY - Station #7
Truly Highballs
Knob Creek Bourbon Sour
BROWN FORMAN - Station #6
Woodford Reserve Chocolate Old Fashioned
Herradura Ultra Anejo Horseshoe Margarita
CASA DRAGONES - Station #1
Dragones on the Rocks
Taste of Dragones Mizuna Reposado
CODIGO 1530 TEQUILA - Station #4
Oaxaca Old Fashioned
Spiced Apple Margarita
EDRINGTON AMERICAS - Station #8
Wyoming Small Batch Bourbon Boothby Cocktail
PERNOD-RICARD - Station #3
Jefferson Horse Feather and Ocean Rye on the Rocks
Cocktail
SKREWBALL PEANUT BUTTER WHISKEY - Station #5
Skrewball Peanut Butter Espresso Martini
Skrewball Island Misfits
___________________
Festivities Continue at 7:30pm in the GRAND BALLROOM:
Wine, Beer and Food stations are paired with delicious culinary bites created by local Restaurants and Winery Chefs. Select Open-Seating at Tables for Ten, or move between High and Low Cocktail Tables scattered throughout the ballroom. Your Complimentary guest wine glass awaits at ballroom entrance. Enjoy Live on-stage music, and gather your group for FUN photos at the PHOTO BOOTH - a perfect opportunity to remember the evening!
CULINARY and BEVERAGE PAIRINGS: Start your Moveable Feast wherever you wish at station numbers listed next to companies below. Station 1 begins at right of the entrance door, then continues around the ballroom.
ANHEUSER BUSCH - Station #4
Pouring Mango Cart and Ride on Hop Hazy paired with Single Bite Poke Nacho on Wonton Chip w/mango relish and Braised Beef Slider from the Golden Road Brewpub (2210 E. Orangewood Avenue, Anaheim CA 92806)
BROWN FORMAN BEVERAGES - Station #8
Pouring Sonoma-Cutrer: The Cutter Chardonnay and Sonoma-Cutrer Russian River Pinot Noir paired with Parmesan Gnocchi and Beef Skewers with Green Peppercorn Sauce from Chef Karyn Ghoukassian, Bistango Restaurant (19100 Von Karman, Irvine, CA 92612)
CONSTELLATION BRANDS - Station #1
Pouring Robert Mondavi '18 Chardonnay and '19 Robert Mondavi Cabernet Sauvignon paired with Wild Mushroom Carnitas / Tomato Confit / Truffle Crema and Crab-Thai Butternut Squash Ceviche from Chef Paul Squicciarini, Culinary Innovation (1202 McGaw Avenue, Irvine CA 92614)
DELICATO WINERY - Station #7
Pouring Stoneleigh Sauvignon Blanc and Coppola Director's Cut Alexander Valley Cabernet Sauvignon paired with Traditional Mediterranean Dishes from Chef Hagop Najaria, Rosine's Restaurant.
KENDALL JACKSON WINERY - Station #2
Pouring KJ Estates Collection Camelot Highlands '20 Chardonnay and Anderson Valley '19 Pinot Noir. Paired with Truffled Macaroni & Cheese with Maitake Mushrooms and Applewood Smoked Bacon Crumbs from Kendall Jackson Winery, Sonoma. Executive Chef Tracey Shepos-Cenami.
PALM BAY INTERNATIONAL - Station #10
Pouring Rocca delle Macie Chianti Cassico Riserva '18 and Salentein Uco Valley Reserve Cabernet Sauvignon '17 Paired with Brisketini from John Ursini, Newport Rib Company (2196 Harbor Blvd, Costa Mesa, CA 92627)
ROOTS RUN DEEP - Station #9 Revelation Rose and Truth Be Told Cabernet Sauvignon served with Assorted Gourmet Macaroons, Mini Cupcakes, Dessert Cups and Assorted Pastries.
STRATUS WINE & SPIRITS: 1849 WINE COMPANY - Station #3Pouring Rose Sparkling Wine and Blanc de Blanc Brut Sparkling Wine. Paired with Creme Fraiche and Salmon Blini and Berry Sorbet Sparkling Wine Float from Chef Issac Flores, Golden West Food Group (4401 S. Downey Road, Vernon, CA 90058)
The WINE GROUP - Station #5
Pouring Tribute Cabernet and Chardonnay. Served with Fig and Burrata Salad and Lemon Pepper Crusted Ahi from Chef Martin Alcala, Irvine Marriott Hotel.
TREASURY WINE ESTATES - Station #6
Pouring Penfolds Bin 28 '20 and Penfolds Bin 389 '20 paired with a Penfolds Charcuterie Tray from 'It's Grazy' by Chef Frida.
__________________

THANK YOU TO THE COMPANIES WHO SUPPORTED FALL FESTIVAL THROUGH PARTICIPATION IN THE SPIRITS and FOOD BEVERAGE BALLROOMS, AND GENEROUS DONATIONS TO THE OPPORTUNITY BASKETS AND MYSTERY CORK PULL AREAS.
* 44 NORTH VODKA * ALEXANDER VALLEY VINEYARDS * ANHEUSER-BUSCH * AMERICAN BEVERAGE MARKETERS * BACARDI USA * BEAM SUNTORY * BERONIA WINERY * BLACK MARKET SPIRITS * BLOOMERS FROSE * BOISSET COLLECTION * BROWN FORMAN BEVERAGES * CASA DRAGONES * CLOS LA Chance * CODIGO 1530 TEQUILA * CONSTELLATION BRANDS * DELICATO * DON Q * EDRINGTON AMERICAS * FOLEY WINE ESTATES * FOLIO FINE WINE PARTNERS * FOUR ROSES * GRAIN & BARREL * HAVEN HILL BRANDS * HOPE FAMILY VINEYARDS * INFINIUM SPIRITS * KDRP * KENDALL-JACKSON ESTATES * LAFAYETTE USA * LUCAS BOLS * LUX CO * MICHAEL DAVID WINERY * OLIVER WINERY * PALM BAY INTERNATIONAL * PARADISE BRANDS * Q MIXERS * PERNOD RICARD * PHUSION PROJECTS * REPUBLIC NATIONAL DISTRIBUTING CO-USA * REMY COINTREAU * ROOTS RUN DEEP * SKREWBALL PEANUT BUTTER WHISKEY * STRATUS WINE & SPIRITS * SOUTHERN GLAZIER WINE & SPIRITS * TABLAS CREEK WINERY * THE MILLER FAMILY * THE WINE GROUP * TREASURY WINE ESTATES * UNION WINE COMPANY * WAGNER FAMILY * WINE WAREHOUSE * WINERY EXCHANGE * WX BRANDS * Radeberger Gruppe USA * WM GRANT & SONS
Thank you to our Silver Sponsors above in bold.
___________________
Proceeds from this event has helped the Christermon Foundation award 7.3 million dollars in college scholarships to children and/or grandchildren of individuals who are employed full time with a California licensed beverage company. Applications and details for the 2023 program are now available at our website. The 2023 program will close to additional candidates February 15, 2023. Please visit www.christermon.com to learn more!
CHRISTERMON FOUNDATION: 501C - Non Profit ID: 33-0262226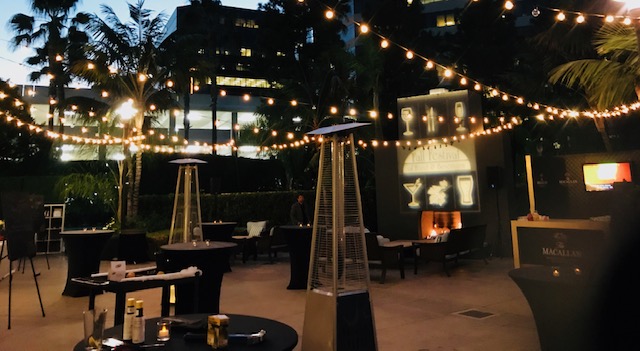 Fall Festival Specialty Drink Patio 2018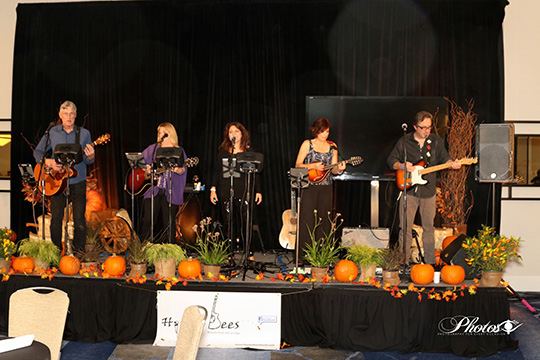 Fall Festival Event Chairs and Executive Chefs